Medical and beauty treatments in Montreal
Non-surgical facelift in Montreal
Reveal your natural beauty with visible rejuvenation, without risk and without surgery to redefine the contours of your face. In complete safety and without side effects, we combine medical and aesthetic technologies that are certified and approved by Health Canada: LASERS, RADIO FREQUENCIES, ULTRASONS, RMD, LED. True alternatives to non-surgical facelifts, we are able to correct wrinkles, redness, pigment spots, skin density, sagging, jowls, underarm and of course the neck.
We welcome you to a friendly and relaxing setting in Montréal. If you're from the Plateau, Outremont or Westmount, don't hesitate to stop by our salon.
HARMONY XL PRO - ALMA
This new platform offers you a range of advanced technologies for skin reshaping, vascular lesions, pigmentation, tattoo removal and acne.
Skin remodeling
Smoothing wrinkles, stimulating collagen and fibroblast production, for rejuvenated, plumped and luminous skin! Thanks to the ClearLift laser technology and its non-ablative fractional tip, this painless and heatless photo-acoustic treatment is a revolution!
Vascular lesions
The Dye-VL is an IPL that really targets redness: specializing in diffuse redness and acne rosacea. 1 to 3 treatments are generally necessary to improve redness and skin sensitivity in a lasting way.
The ND:Yag Long Pulse laser is indicated for the treatment of couperose (spider veins on the face: nose, cheeks, chin) as well as telangiectasias on the legs. 
The two lasers can be used on the same day to act in a complementary way.
Pigmented lesions
There are different types of spots and their sources. Not all spots are treated in the same way and it is important to diagnose the type of spot in question. 
There are sunspots, seborrheic keratosis, melasma or chloasma. We have several technologies to effectively and safely treat these different types of spots.  Whether it is with the Dye-VL, the Vasculyse or the Q-Switched laser, these technologies are highly effective and adapted to all skin types, which is an innovation in the era laser.
**Pre-treatment consultations are mandatory.
Safe and effective tattoo removal
Changing your mind after getting a tattoo is now possible. The Q-Switched laser is indicated to remove all ink colors. A mechanical vibration is combined with the laser to destroy the ink particles of the tattoo, and the elimination of the particles is done during the healing of the skin.
A treatment every 8 weeks for an average of 10 to 12 treatments.
**A consultation prior to any treatment is mandatory.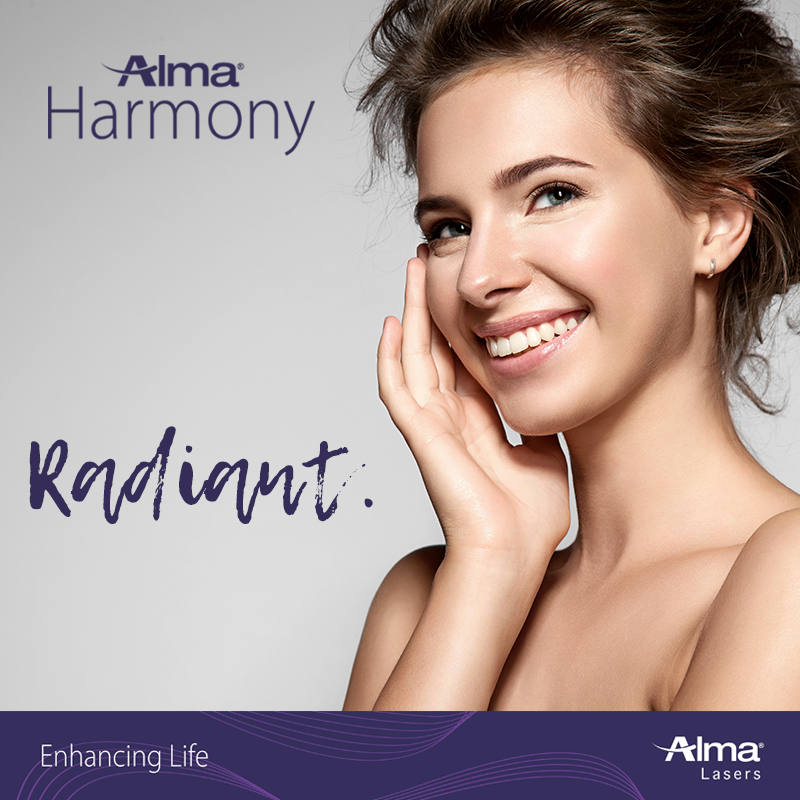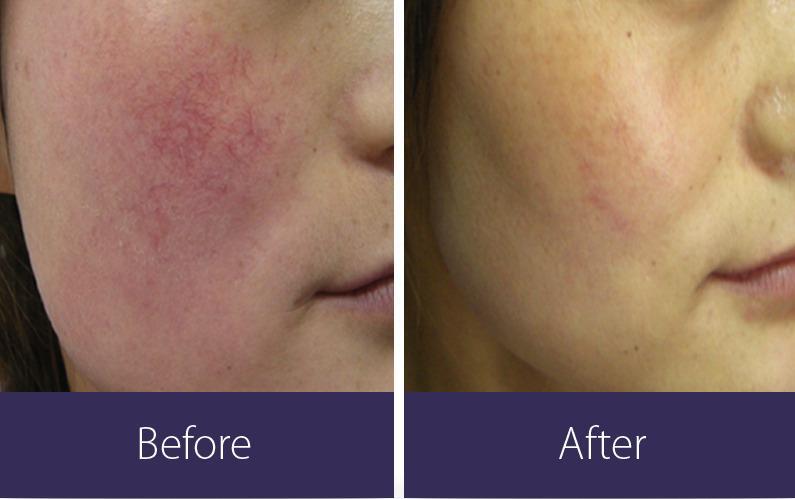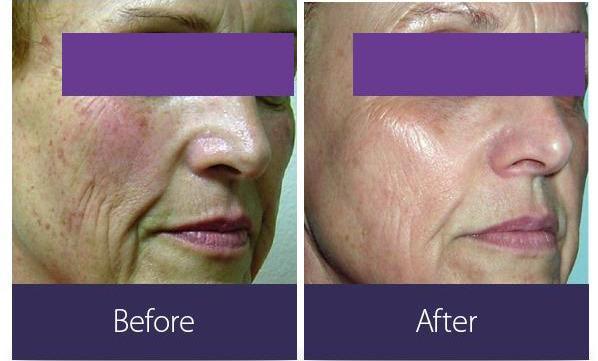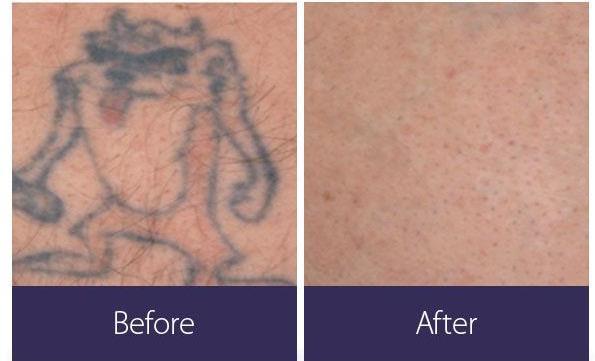 Platform with four different technologies for the face and body.
ULTRA SPEED: COLD AND HOT ULTRASOUND TO REDUCE UNSIGHTLY BULGES AND FIRM UP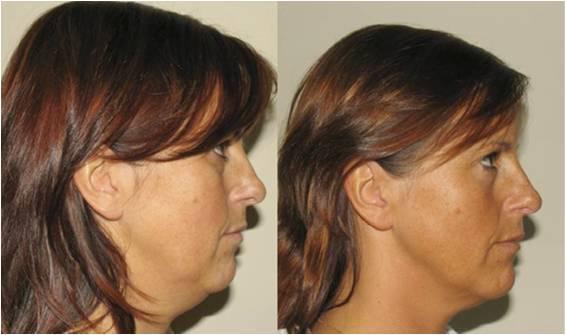 SPECIAL ULTRASOUND FACIAL TO REFINE THE LOWER FACE, DOUBLE CHINS AND JOWLS
UNIPOLAR AND BIPOLAR RADIOFREQUENCY: SPECIALIZING IN SKIN TIGHTENING, REPAIRING FIBERS DAMAGED BY THE SUN OR BY TIME.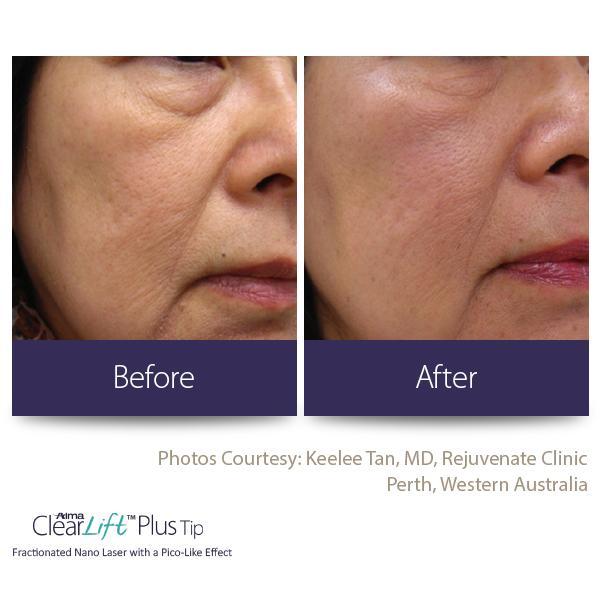 VSHAPE ULTRA - ALMA LASERS
The Vshape Ultra is an ultra-powerful radio-frequency technology platform.
For the face, neck and décolleté, it can firm, redensify, slim double chins, reshape the oval, erase jowls, smooth the features, enhance drooping eyelids, treat the valley of tears, marionette lines... all painlessly and without risk!
For the body, we can treat cellulite, defibrate painlessly, erase saddlebags, smooth the contours, firm up the arms, and lipo-reduce localized fatty deposits. 
Our know-how is a guarantee for your safety and the quality of your results. Your satisfaction is at the heart of our work.
** A consultation prior to any treatment is mandatory.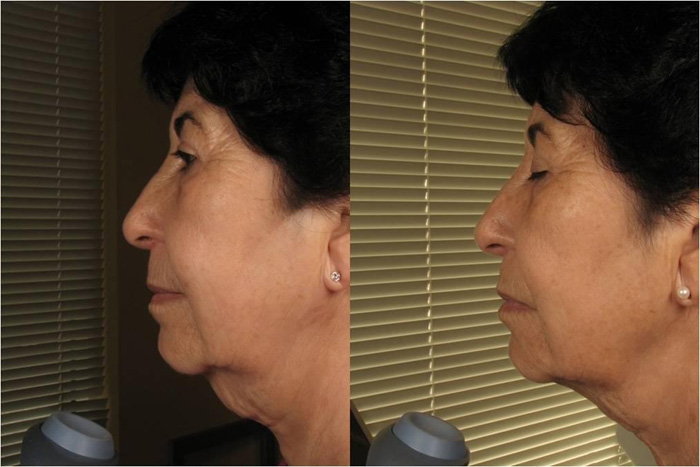 Painless, non-invasive, powerful and fast (visible results from the first session)
RADIOFREQUENCY PIXELS MICRO-PLASMA
WRINKLES, SCARS AND STRETCH MARKS, EVEN OLD ONES
This version of fractional radio frequency is effective in firming, redensifying, reshaping and smoothing the face and neck. Very deep wrinkles and scars are treated with an ablative program that requires 2 to 3 days of social eviction. 
*Treatment with local anesthesia
The SOLI-LITE
Photomodulation system
This photomodulation system is a combination of new generation monochromatic LEDs to safely treat skin tissue.
Indications
Acne protocol: Working on the principle of destroying the bacteria nestled in the pilosebaceous glands, anti-inflammatory action for results in a few weeks.
Wrinkles protocol, damaged skin, scars, stretch marks: this protocol allows to work on the dermal density and to reconstitute fibers where they have been stretched, torn or thinned.
Protocol for muscular injuries, joint pain, arthritis: these light combinations aim to soothe pain by stimulating the regeneration of tissues damaged by an injury.
Alopecia protocol: this protocol was developed to stimulate hair growth. In 12 treatments, new hair appears and thickens rapidly to give thickness where it is lacking. 
Photos of cases treated on consultation.
Wave lengths
Red, blue, yellow and infrared light
The different wavelengths are absorbed by the layers of the skin and in particular by the dermis. They can be used alone or combined and can be added to treatments to optimize results.
The treatments are painless, risk-free and medically recognized for their effectiveness.
Make an appointment for a free consultation...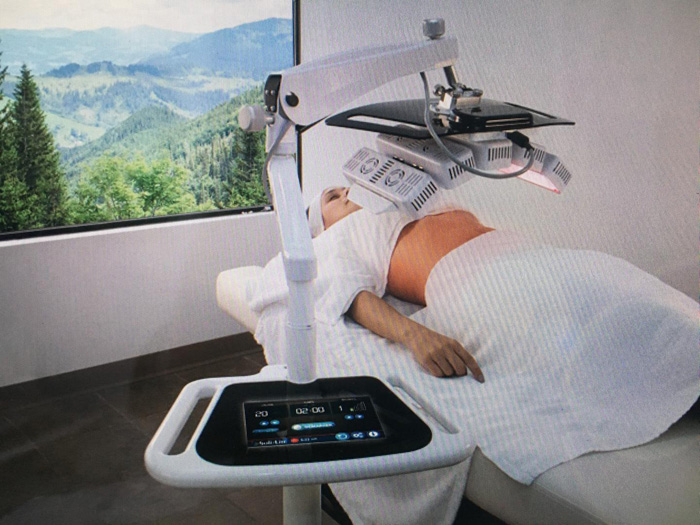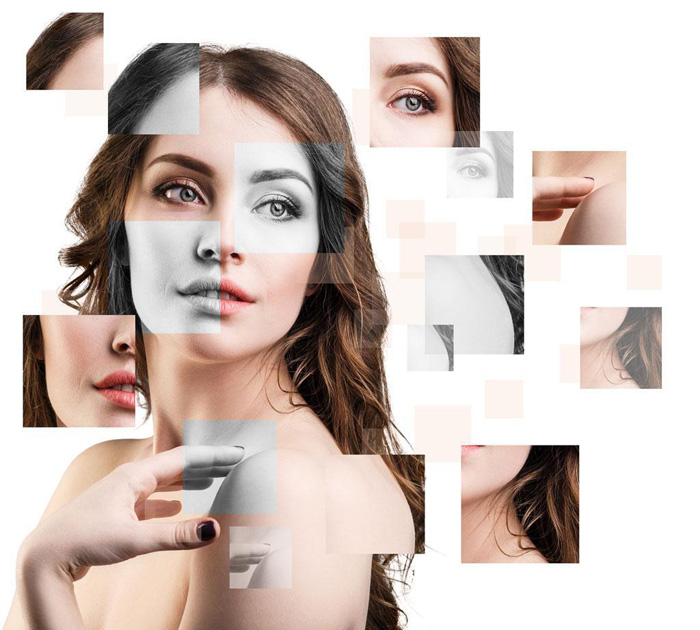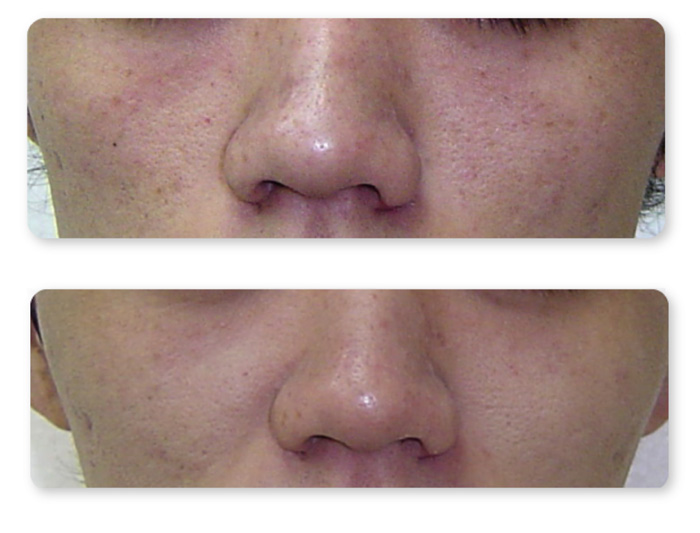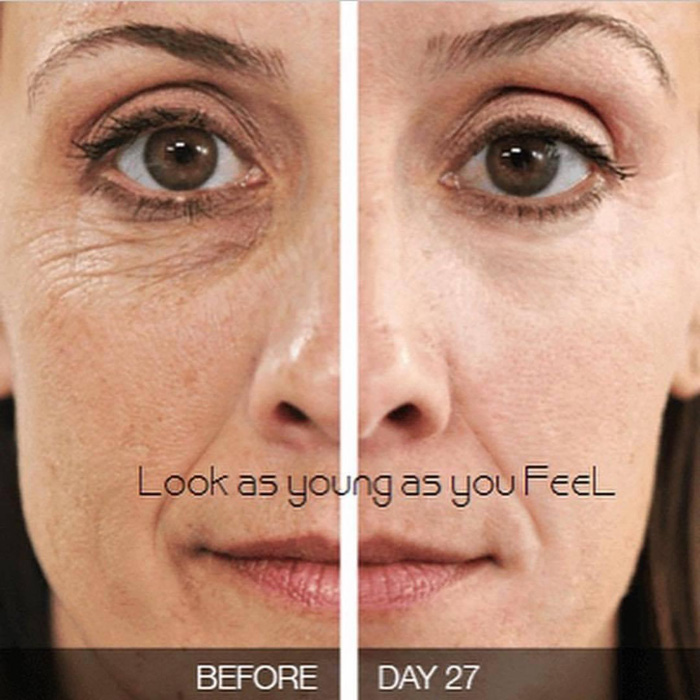 IPL PHOTOREJUVENATION
Like lasers, flash lamps emit light that is absorbed by different targets on the skin, called chromophores. The light beam made up of photons is responsible for a sudden increase in heat.
Pulsed light treatments are non-aggressive, progressive, virtually painless and safe.
The heat triggers a stimulation of collagen that restores the skin's radiance, improves skin tone and suppleness. This treatment is recommended to prevent the effects of aging.
This treatment can be done as a cure and combined with other technologies to best meet your needs.
Prior consultation is recommended.
CLEARLIFT LASER PHOTOREJUVENATION
Several techniques will be proposed to you according to your skin's needs. Loss of tone, loss of density, superficial or deep wrinkles, dilated pores, blurred complexion... 
Several factors will be taken into consideration when choosing a treatment protocol: age, genetic capital, the effects of tobacco and the sun. We are able to offer you the best combination of products and technologies to meet your needs and ensure results.
**A consultation prior to any treatment is mandatory.
The qualities of our facials :
Non-invasive
Certified safe and effective
INTERESTED?
DO NOT HESITATE TO CONTACT US
RMD DEVICE
The RMD device innovates by offering a revolutionary remodeling treatment
This device incorporates 5 non-invasive technologies, designed to restore the skin's metabolic functions, taking years off the appearance of the skin
During the skin reshaping procedure, energy is transferred directly to the cells. Every muscle and tissue layer is treated.
Scientific research has shown that tissues can be stimulated and reprogrammed to resume their natural, youthful functions.
This is how the RMD device implements the powerful capabilities of these remarkable science-based technologies.
HVPC
Repair and renew muscle fibers
Pulsed micro-currents
Lift sagging muscles and increase cell energy production
Ultrasound
Triggers the collagen remodeling process and firms the skin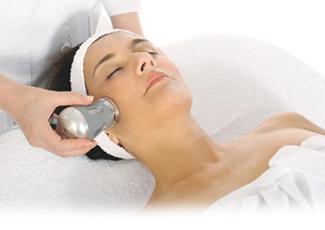 Dynamic electroporation and iontophoresis
Ensures a better penetration of the active rejuvenating ingredients than ever before.
After a series of treatments, your skin will appear younger and more luminous. This technology is particularly well suited to preserve your youthful appearance for a longer period of time or to complement other technological treatments that have been recommended to you beforehand.
LMX- WRINKLE REDUCTION BY PHOTOBIOSTIMULATION: 20MIN- $50
Leave your skin radiant and rejuvenated with LED light therapy !
Aging is the process by which the cells of our body gradually function less well due to accumulating damage of the molecules that make them up. With
photobiostimulation, say goodbye to aging skin. Effective anti-aging treatment is now a reality !
According to scientific research, penetrating LED lights can stimulate photoreceptors present in various layers of skin. This causes a cellular reaction
that can revitalize their repair mechanism, resulting in an astonishing difference that you will notice after just one treatment of 20 minutes.
WHEN USED TOGETHER WITH OTHER TREATMENTS (LASER, RADIO FREQUENCY, RMD OR CRYOLIFT), COLLAGEN SYNTHESIS IS DEPLOYED.
Laser hair removal specialist in Montreal
Are you concerned about your unsightly curves?
Would you like to sculpt your body in very localized areas?
Those small areas that resist diet and sport?
LASER SCULPSURE - CYNOSURE
No pain, no downtime, no surgery
Definitive destruction of 24% of fat cells 
in a single treatment, in only 25 minutes.
Non-invasive lipolysis of the abdomen, flanks, back, inner and outer thighs... 
2nd treatment 6 weeks later if necessary.
Price per area, digressive for several areas, personalized plans for several regions.
FREE CONSULTATION WITHOUT OBLIGATION,
MAKE AN APPOINTMENT!
1ST FDA APPROVED LASER TREATMENT IN THE WORLD FOR NON-INVASIVE LIPOLYSIS...
DESIGNED TO SAFELY AND EFFECTIVELY ELIMINATE UNWANTED FAT CELLS!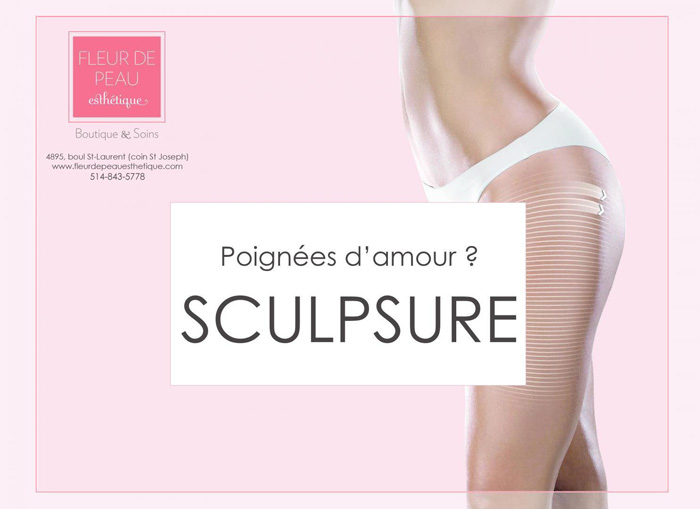 LASER SOPRANO ICE - ALMA
A new technology has arrived at Fleur de Peau! The laser for permanent hair removal, the Soprano Ice from Alma.
Whether your skin is light, dark or even tanned, whether your hair is thick or thin, Soprano ICE allows you to obtain complete and effective hair removal that is safe, fast and even better: practically painless.
This new technology is innovative for several reasons
Virtually painless
The treatment is practically painless, providing a massage sensation.
Suitable for all skin tones and hair types
Effective results for light or dark skin, as well as thick or thin hair.
Proven safety profile
Even for dark skin.
Tanned skin
Treatments can be done all year round, even on tanned skin.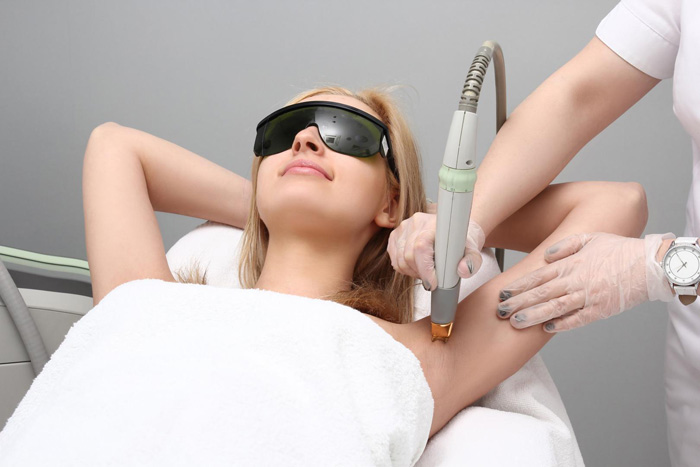 Speed
The treatment sessions are very fast, even for large areas such as the legs or back.
No downtime
You can resume your normal activities, and even return immediately to the gym for your your physical activity program.
Perfect for all areas of the body
Including sensitive or hard-to-reach areas such as the ears, nostrils and bikini line.
Soin du visage à Montréal
Non-abrasive microdermabrasion... to erase the passage of years.... Without aggravating the skin
We chose dermapod!
This microdermabrasion method consists of projecting microcrystals of a natural mineral onto the skin in order to remove dead cells from the outer layer of the skin. By removing part of the epidermis, microdermabrasion stimulates the regeneration mechanism to produce more proteins, collagen and elastin.
Microdermabrasion restores skin radiance, removes dead skin cells, tightens enlarged pores, accelerates cell regeneration and repair, stimulates collagen and elastin production and increases dermal density.
Beautify your face with Fleur de Peau's skin care products. Results guaranteed!
When microdermabrasion is combined with other treatments or technologies, it significantly increases their effectiveness, allowing for better absorption of active ingredients.
Our products for your eyes:
Eyelash and eyebrow tinting
Misencils eyelash extensions
Eyelash enhancers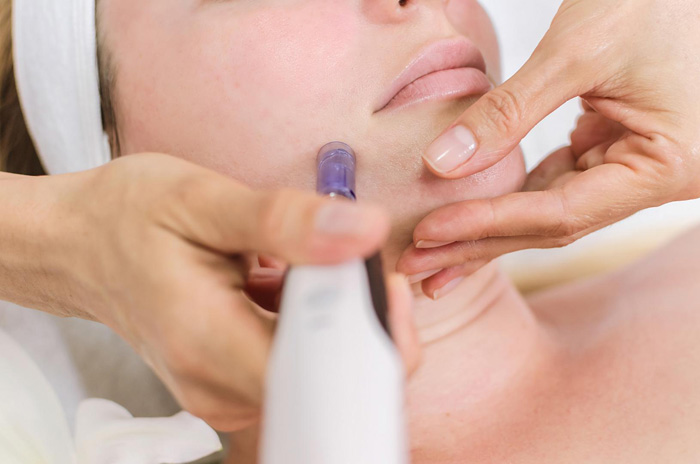 Located in Montreal, FLEUR DE PEAU ESTHÉTIQUE offers non-surgical facelifts.
Non-surgical facelift goals
In order to reveal your natural beauty through visible rejuvenation, we offer non-surgical facelifts. This treatment consists of redefining the contours of your face without any surgery. The procedure is safe and has no side effects.
We correct, among other things, wrinkles, redness, pigment spots, loss of density, sagging skin, jowls, underarm and neck. Whatever your skin problem is, we will know how to remedy it.
Face and body treatments
Non-surgical facelift
Laser hair removal
Massage therapy
Make-up
Cosmetic treatments
Thalassotherapy
A vast and peaceful environment, ideal for relaxation
Electric and heated treatment tables
Massages tailored to specific needs
Measured care products
Our medi-spa is located in Montreal
Thalassotherapy in Brittany to Montreal
Your need is unique, so is our answer!

 
Advanced technologies
With many years of experience in aesthetics, we have mastered the various non-surgical facelift techniques. In addition, we combine many medical and aesthetic technologies certified and approved by Health Canada: lasers, radiofrequency, ultrasound, RMD, LED... Thus, depending on your needs, we will offer you a customised solution.
Rejuvenating your face naturally is our business

 
Ask about our rates and services
Experienced, we have a solid reputation as far as Quebec (Longueuil, Laval, etc.).
FLEUR DE PEAU ESTHETIQUE is committed to ensuring that the collection and processing of data carried out by our
fleurdepeauesthetique.com
site complies with the General Data Protection Regulations (GDPR) and the Data Protection Act. To know and exercise your rights, particularly concerning the withdrawal of consent to the use of collected data, please consult our
privacy policy