Laser hair removal specialist in Montreal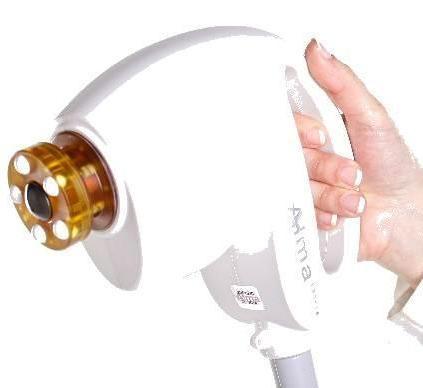 CELLULITE TREATMENT, SKIN REMODELLING, BODY SLIMMING AND REJUVENATION
vShape Ultra by ALMA Lasers
The most advanced multi platform technology
Mono-polar radio frequency
Bipolar radio frequency
Ultra Speed, hot and cold ultrasound technology
Pixel radio frequency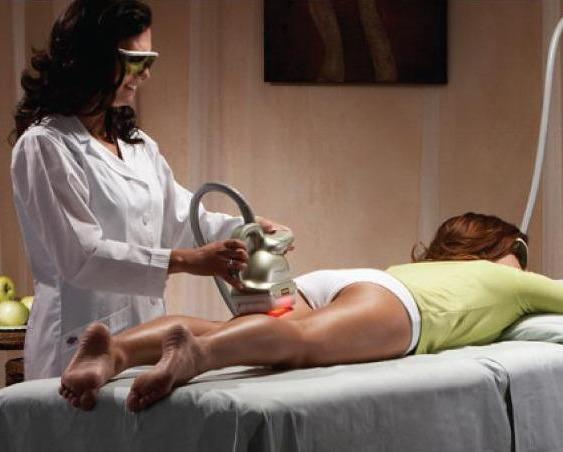 SMOOTH SKIN. FIRM CONTOURS. RADIANT COMPLEXION.
These are the characteristics of youthful beauty. Unfortunately, over the course of time, the effects of aging and exposure to the sun take their toll and imperfections begin to appear.
Luckily, having fresh and young skin is no longer an elusive sensation. It is now possible to reverse the effects of time quickly, comfortably and without surgery. Backed by Alma Ultra, we offer a non-invasive and state-of-the-art solution for cosmetic beautification of the face and body.
Using a combination of powerful technologies, Alma Ultra offers a range of treatments tailored to get rid of cellulite and remodel your skin to reveal your natural beauty. The results are visible, guaranteed and long-lasting.
MULTIPLE CLINICAL STUDIES AND THOUSANDS OF SATISFIED PATIENTS PROVE THE SAFETY AND EFFICACY OF ALMA ULTRA.
SOPRANO ICE- ALMA LASERS
A new technology is making its debut at Fleur de Peau! Say hello to laser hair removal with Soprano ICE by Alma.
Whether your skin is pale, dark or tanned and whether your hairs are thick or thin, Soprano ICE delivers a thorough, effective, quick, safe and virtually painless hair removal experience.
THE TECHNOLOGY IS INNOVATIVE FOR SEVERAL REASONS :
Virtually painless
The treatment is practically pain-free with a massage-type feel.
Suitable for all types of complexion and hairs
The technology guarantees effective results whether your skin is pale or dark and whether your hairs are thick of thin.
Proven safety
The technology can be safely used with dark skin as well.
Tanned skin
The treatments can be done all year round, even on tanned skin.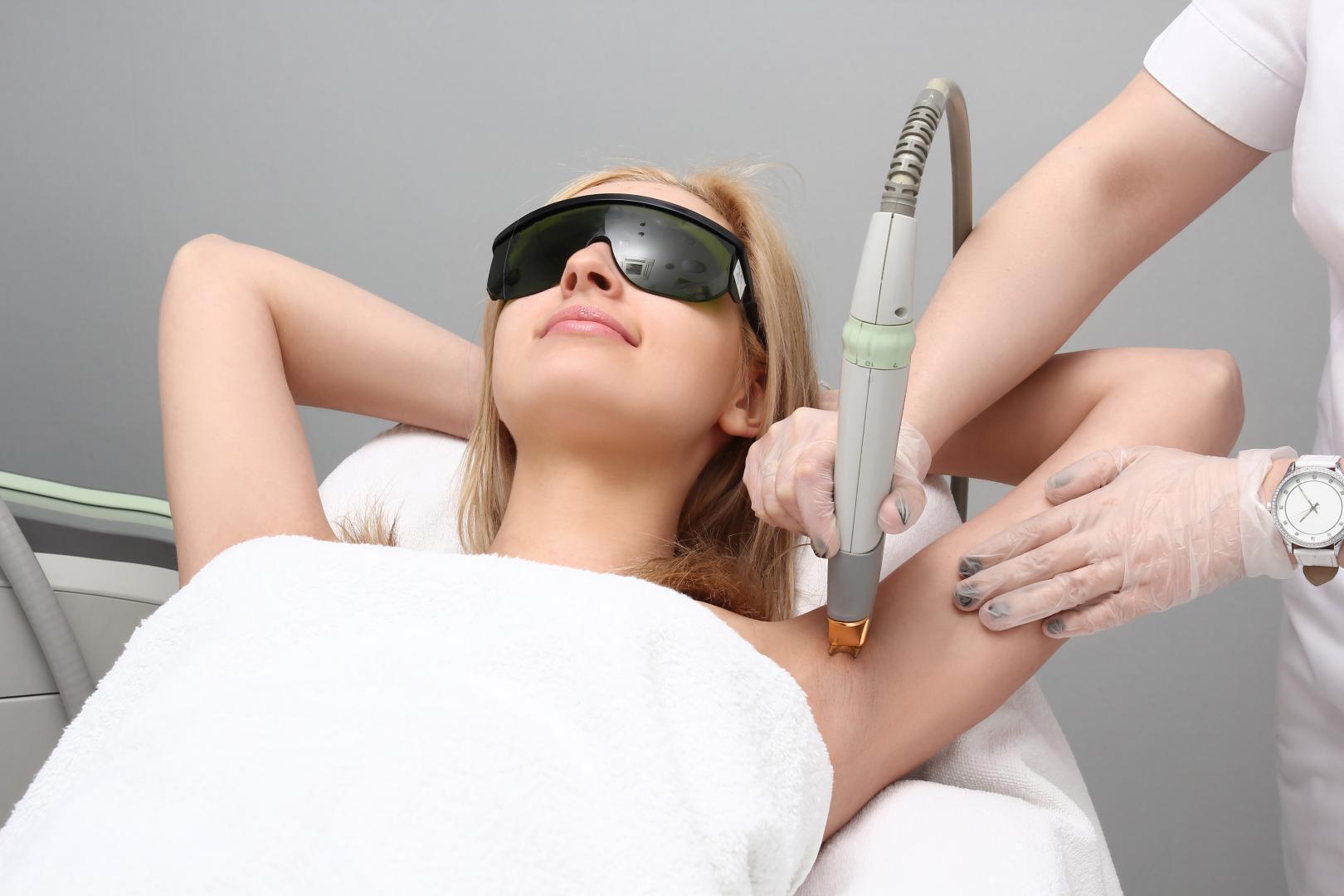 Speed
The treatments can be done very quick, even across larger surfaces such as the legs or back.
No downtime
You can resume your normal daily activities as soon as the treatment is completed and even hit the gym for your workout regime.
Perfect for all areas of the body
Including sensitive or hard to reach areas such as the ears, nostrils and bikini line.
SMOOTHSHAPES BACKED BY CYNOSURE'S PROPRIETARY AND PATENTED "PHOTOMOLOGY"
SmoothShapes XV treats the underlying causes of cellulite through a combination of vacuum and massage, while emitting both light (650 nm) and laser (915 nm) energy. THE RESULTS?
IN 4 WEEKS, YOU CAN :
Shrink the size of fat cells
Lose centimetres through re-contouring
Reduce cellulite
GUARANTEED RESULTS IN 6 MONTHS !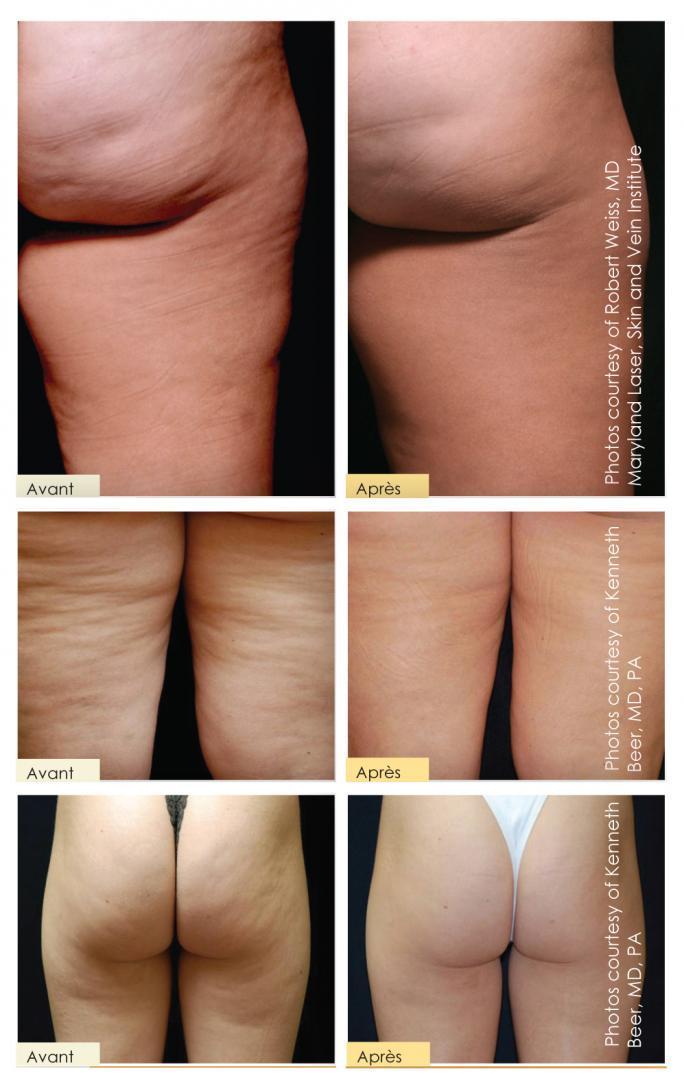 Are you concerned about your disgraceful curves?
Would you like to sculpt your body on very localized areas?
Those little areas that resist diet and sport?
No pain, no downtime, no surgery
Definitive destruction of 24% of fat cells 
in a single treatment, in only 25 minutes.
Non-invasive lipolysis of the abdomen, flanks, back, inner and outer thighs.... 
2nd treatment 6 weeks later if necessary.
Rate per zone, degressive for several zones, personalized plans for several regions.
FREE CONSULTATION WITHOUT OBLIGATION,
MAKE AN APPOINTMENT!
1ST LASER TREATMENT IN THE WORLD APPROVED BY THE FDA FOR NON-INVASIVE LIPOLYSIS...
DESIGNED TO EFFECTIVELY AND SAFELY REMOVE UNWANTED FAT CELLS!
Contact us for more information about our rates. 514-700-6997
Make an appointment at FLEUR DE PEAU ESTHÉTIQUE for laser hair removal. We are located in Montreal.
A permanent hair removal technique
Have you always dreamed of permanently getting rid of your unsightly hair? Choose laser hair removal. Unlike waxing, laser hair removal is almost painless.
Moreover, this type of hair removal gives immediate results. However, you will have to wait until the end of the treatment to get the final results.
Face and body treatments
Non-surgical facelift
Laser hair removal
Massage therapy
Makeup
Beauty care
Spacious and peaceful setting for optimized relaxation
Heated electric massage tables
Tailored massage for different health conditions
Beauty dose treatment
Our medi-spa is located in Montreal
Thalassotherapy from Brittany to Montreal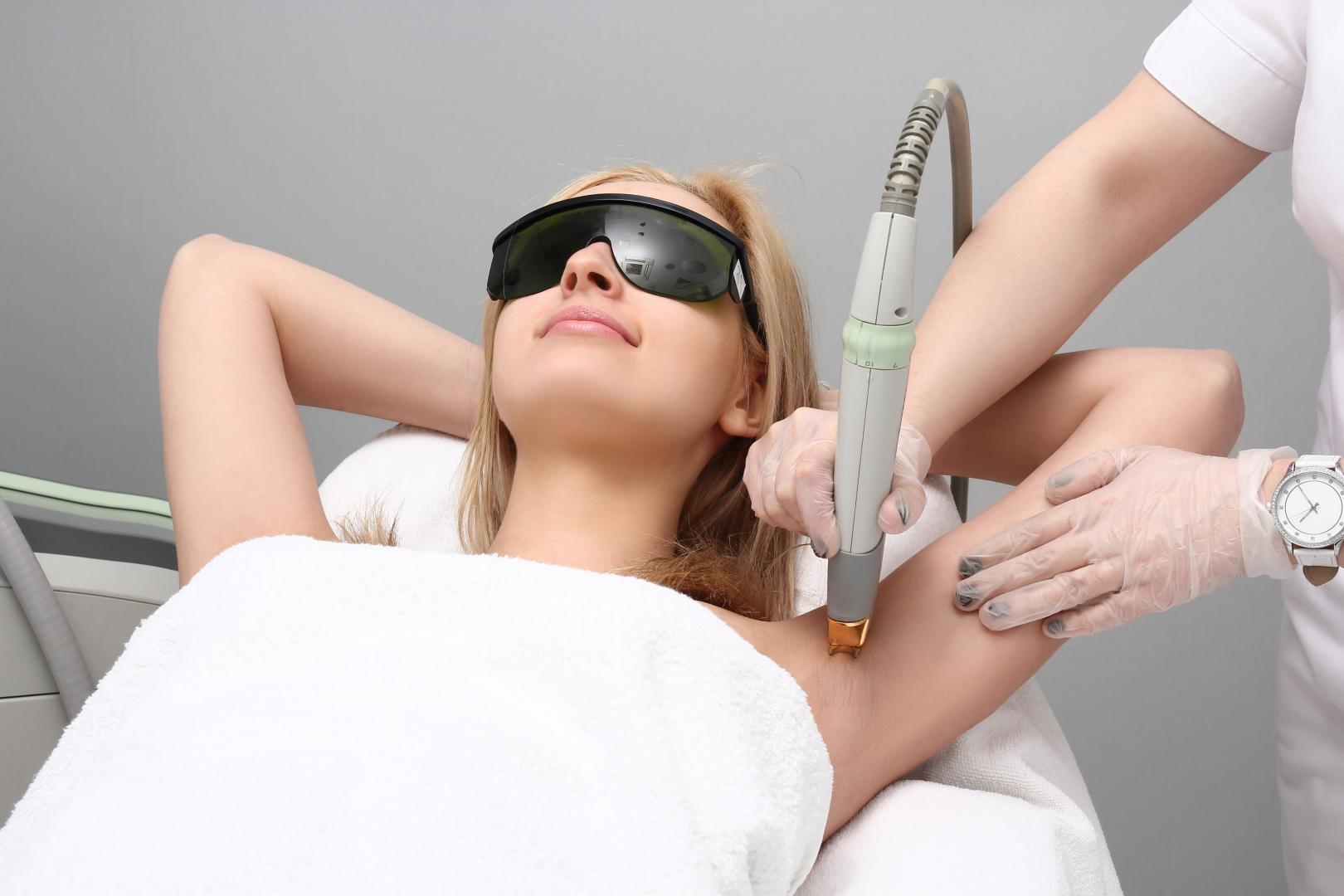 Laser hair removal offers permanent results

 
Parts of the body that can be treated
We can perform laser hair removal on any skin types with light or dark hair. We can treat any part of the body.
We carry out all types of bikini depilation (classic, Brazilian and full)

 
Contact us via our form to learn more about our rates
Renowned throughout Quebec (Longueuil, Laval, etc.), we guarantee high service quality.
We also offer non-surgical facelift.
Fleur de Peau Esthétique is committed to ensuring that the collection and processing of your data, carried out from our site
fleurdepeauesthetique.com
, complies with the general data protection regulations (RGPD) and the Data Protection Act. To know and exercise your rights, including withdrawing your consent to the use of data collected by this form, please consult our
privacy policy